Dallas Stars Reassign Fredrik Olofsson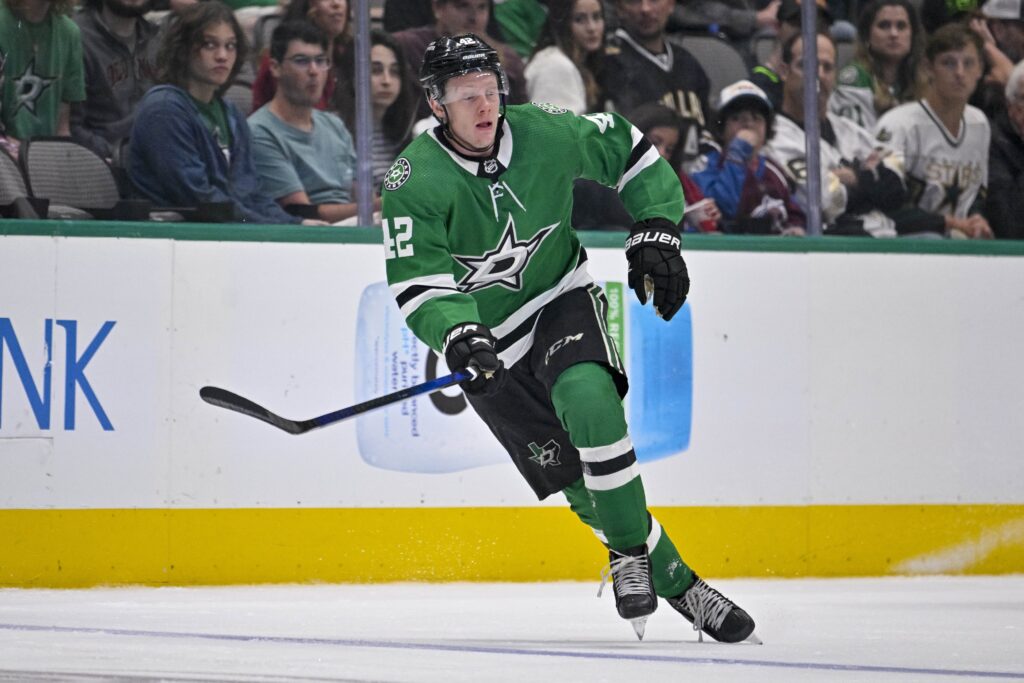 2 months ago
/
Pro Hockey Rumors
/
Read Time: 35 seconds
After a relatively successful stint with the NHL club, Fredrik Olofsson is headed back to the minor leagues. The Dallas Stars have loaned him back to Texas as they try to accrue some cap space for the trade deadline. Olofsson, 26, recorded four points in 13 games for the Stars while averaging fewer than ten…...
Read Full Article.
Want the trending
hockey news
in your inbox daily?.
Just add your email, and we'll start sending you the most important hockey news of the day.