Ottawa Senators Recall Mads Sogaard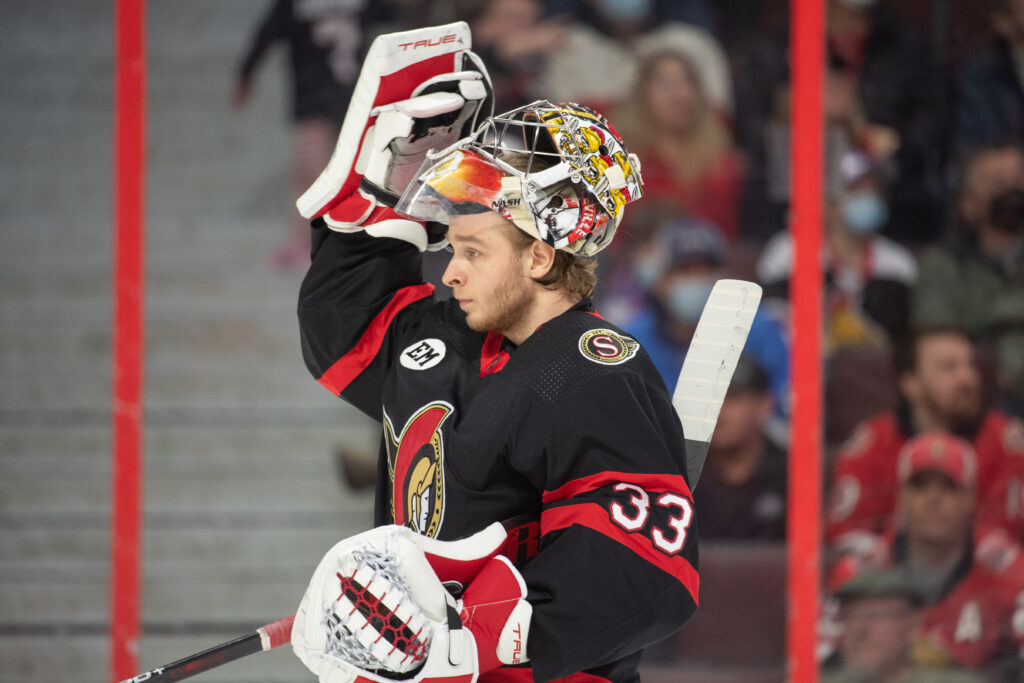 2 months ago
/
Pro Hockey Rumors
/
Read Time: 43 seconds
Now that he has recovered from his own injury, Mads Sogaard is up with the Ottawa Senators to help fill in for Cam Talbot's absence. The team sent Kevin Mandolese back down yesterday. Sogaard made his return to the Belleville Senators net on Saturday, allowing six goals on 44 shots and taking the loss. Overall,…...
Read Full Article.
Want the trending
hockey news
in your inbox daily?.
Just add your email, and we'll start sending you the most important hockey news of the day.