Jake Virtanen Signs In KHL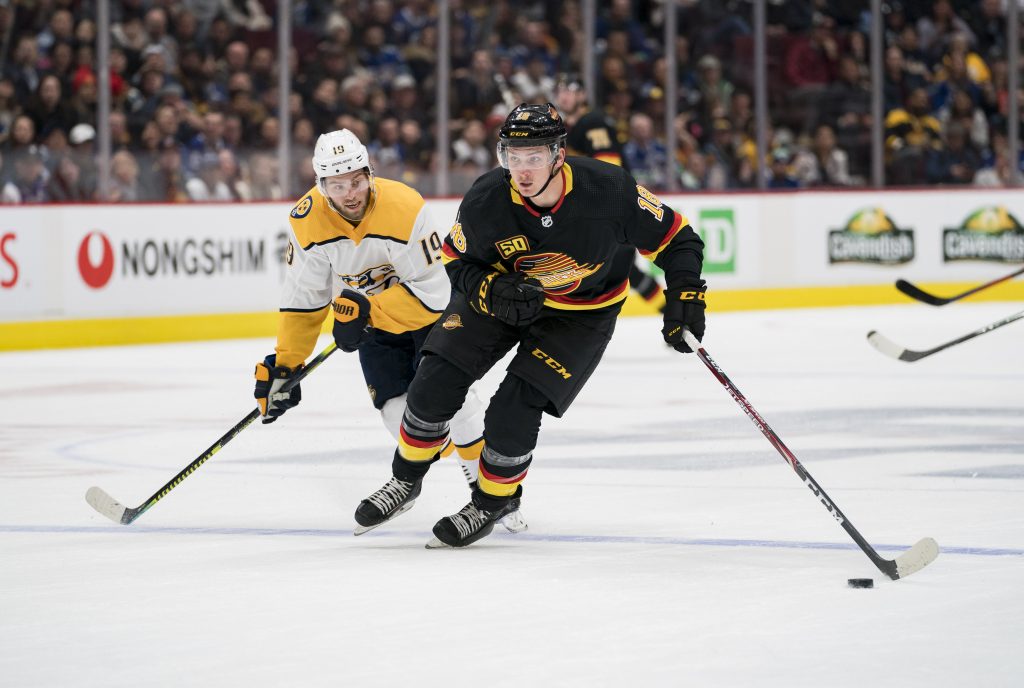 4 months ago
/
Pro Hockey Rumors
/
Read Time: 56 seconds
In an entirely predictable move, former Vancouver Canucks forward Jake Virtanen has signed a one-year deal in the KHL. He'll suit up for Spartak Moscow this season after being bought out by the Canucks in July. Virtanen, 25, played his way out of the Canucks future by disappointing over and over, but that's not the…...
Read Full Article
Want the trending
hockey news
in your inbox daily?.
Just add your email, and we'll start sending you the most important hockey news of the day.