4 Reasons the Avalanche Will Win the 2023 Stanley Cup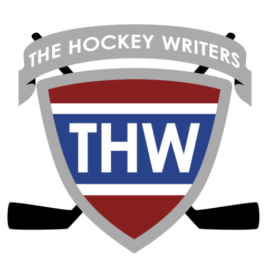 2 months ago
/
The Hockey Writers
With the beginning of the 2022-23 NHL regular season mere weeks away, the preseason hype machines have roared to life. Even while a number of championship contenders or playoff hopefuls boosted their title odds this summer, the – winners of the 2022 Stanley Cup – remain the apex predator in the NHL food chain. Further, his 180 points in 178 games through his first three NHL seasons represent the highest points-per-game (P/G) rate among all defensemen since 1967-68 through their first three regular seasons. Colorado Avalanche defenseman Cale Makar hoists the Stanley Cup (Andy Cross/MediaNews Group/The Denver Post via Getty Images) Newhook scored 33 points (13 goals and 20 assists) in 71 regular-season games but only posted four in 12 games in a diminished role during the Avalanche's Stanley Cup journey....
Read Full Article.
Want the trending
hockey news
in your inbox daily?.
Just add your email, and we'll start sending you the most important hockey news of the day.