Stolarz, Getzlaf help Ducks sweep Sharks with 4-1 win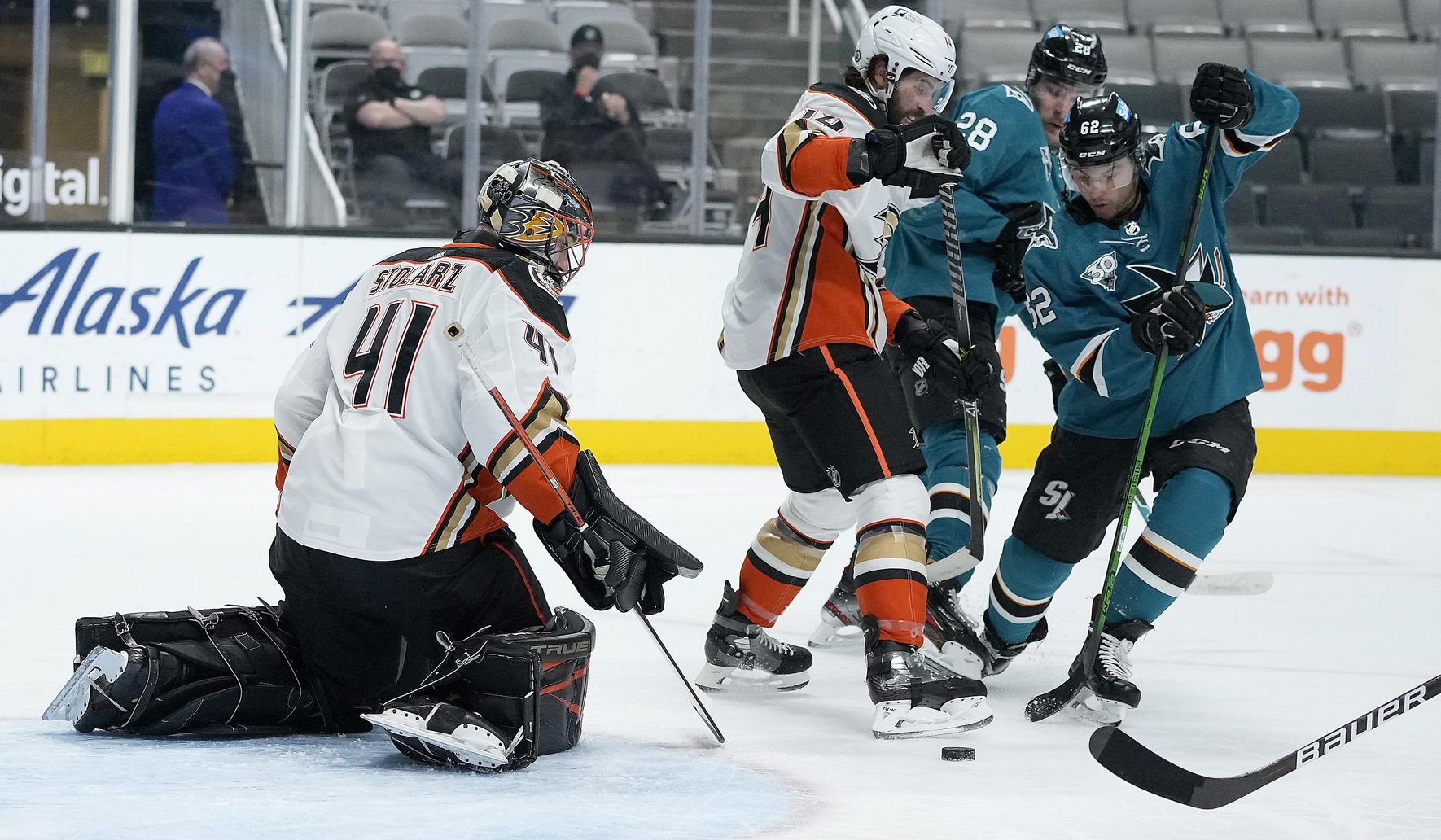 9 months ago
/
Washington Times
/
Read Time: 5 minutes 44 seconds
SAN JOSE, Calif. (AP) - Anthony Stolarz made 27 saves and nearly posted a second straight shutout against San Jose, Ryan Getzlaf scored his first goal in more than a month and the Anaheim Ducks completed a two-game sweep of the Sharks with a 4-1 win Wednesday night. "Stoley ......
Read Full Article
Want the trending
hockey news
in your inbox daily?.
Just add your email, and we'll start sending you the most important hockey news of the day.