Ottawa Senators Place Artem Zub On Injured Reserve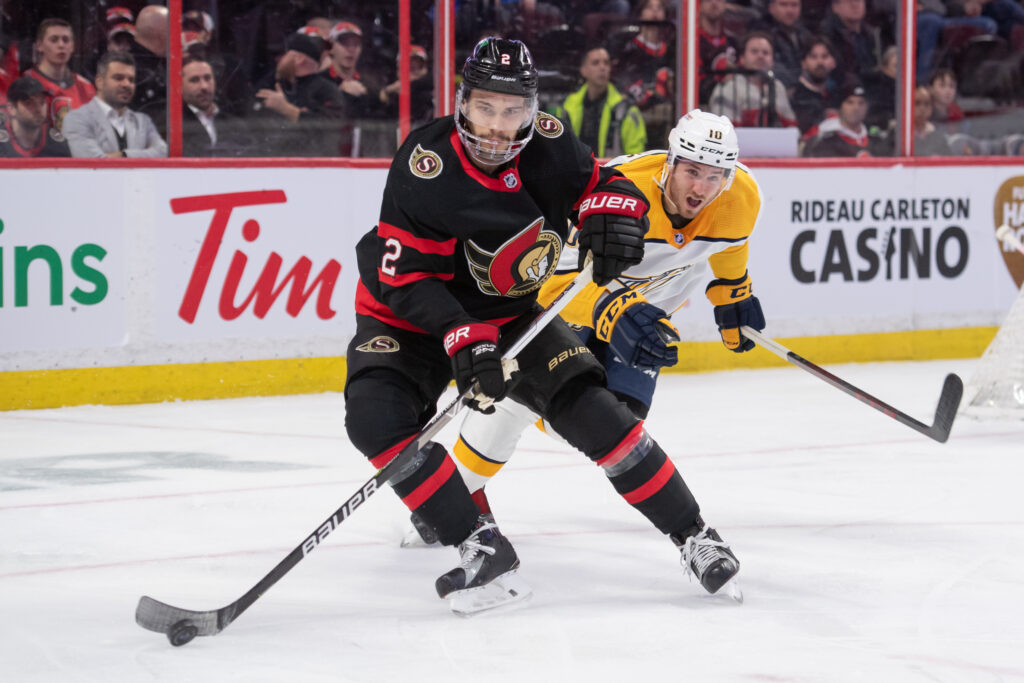 2 months ago
/
Pro Hockey Rumors
/
Read Time: 38 seconds
The Ottawa Senators sent Jake Lucchini to the minor leagues to clear room for Josh Norris's return, but another transaction won't be quite as popular. Artem Zub has been moved back to injured reserve, retroactive to his last appearance on January 14. Zub suffered a lower-body injury against the Colorado Avalanche and left the game…...
Read Full Article.
Want the trending
hockey news
in your inbox daily?.
Just add your email, and we'll start sending you the most important hockey news of the day.